Jul 4 2017
Bison Armory is happy to announce that we're finally making 308 Win upper assemblies! We're using Aero Precision M5 upper receivers that are 100% compatible with DPMS LR-308 lower receivers. Accuracy is outstanding, and you can pair your 16″, 18″, and 20″ .308 Bison Armory Fulcrum barrel with a standard .308 Bolt and carrier or upgrade to JP Enhanced Bolts and LMOS carriers. Forearms from SLR Rifleworks and Aero Precision complete the upper assemblies.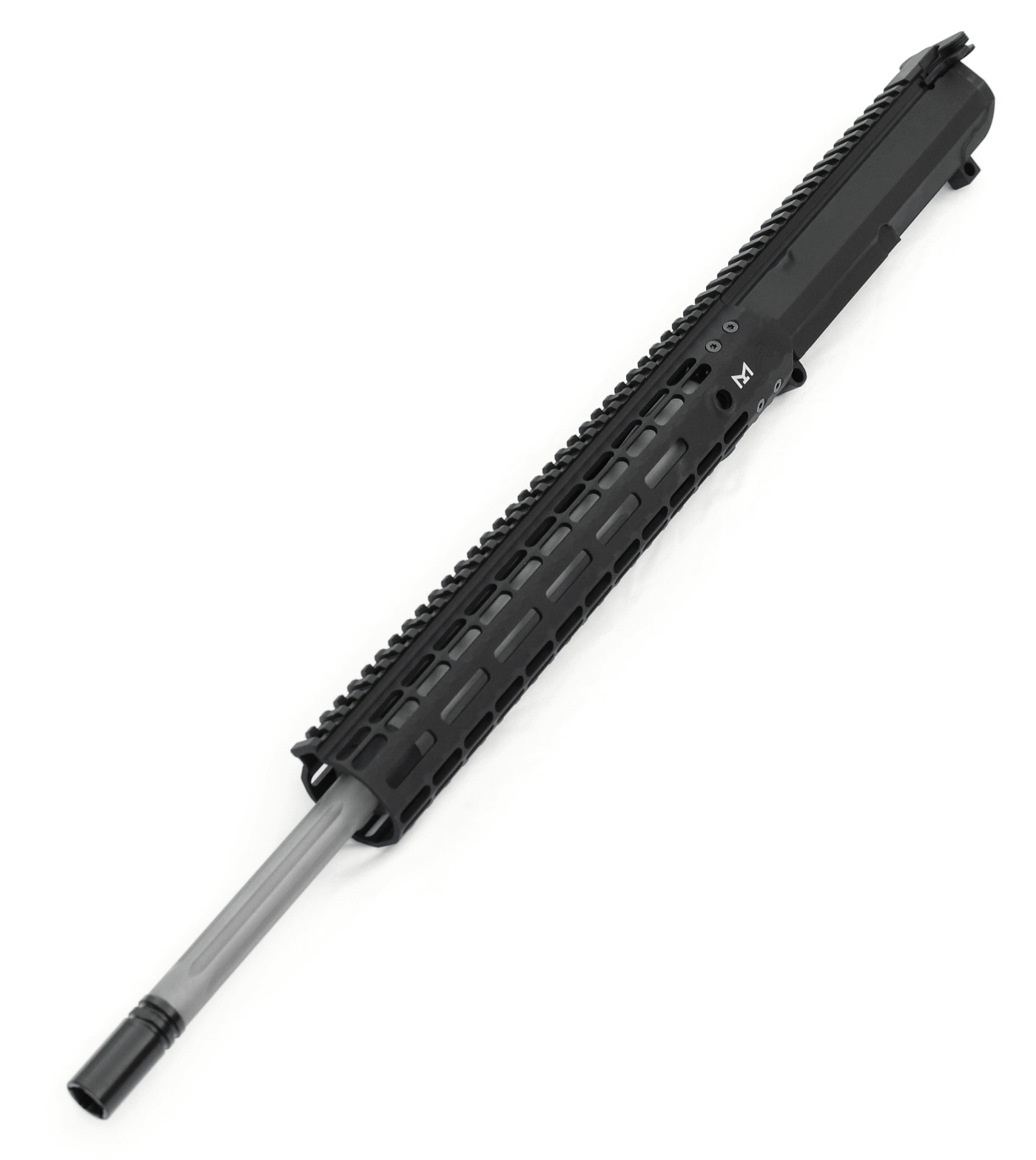 The complete upper shown weighs in at 6.8 pounds. Here's my last 10 shot group using my personal recreation of FGMM 168 grain loads
You can check out our new upper assemblies here! 18″ upper assemblies are available now, and 16″ and 20″ will be available soon.